This was for our "Designer Toy (Remix)" project where we were tasked with creating a toy for kids that would become designers when they grew up. We had to combine an area of design thinking, make the toy in the style fo a specific designer, include an educational aspect that pertains to design history, and make it all work as a toy or game inspired by our own childhood.  For my toy, I was inspired to make an UNO-style game but instead of numbers, the focus is on the branding and logos of prominent companies—thus, "The BRND Game" was born.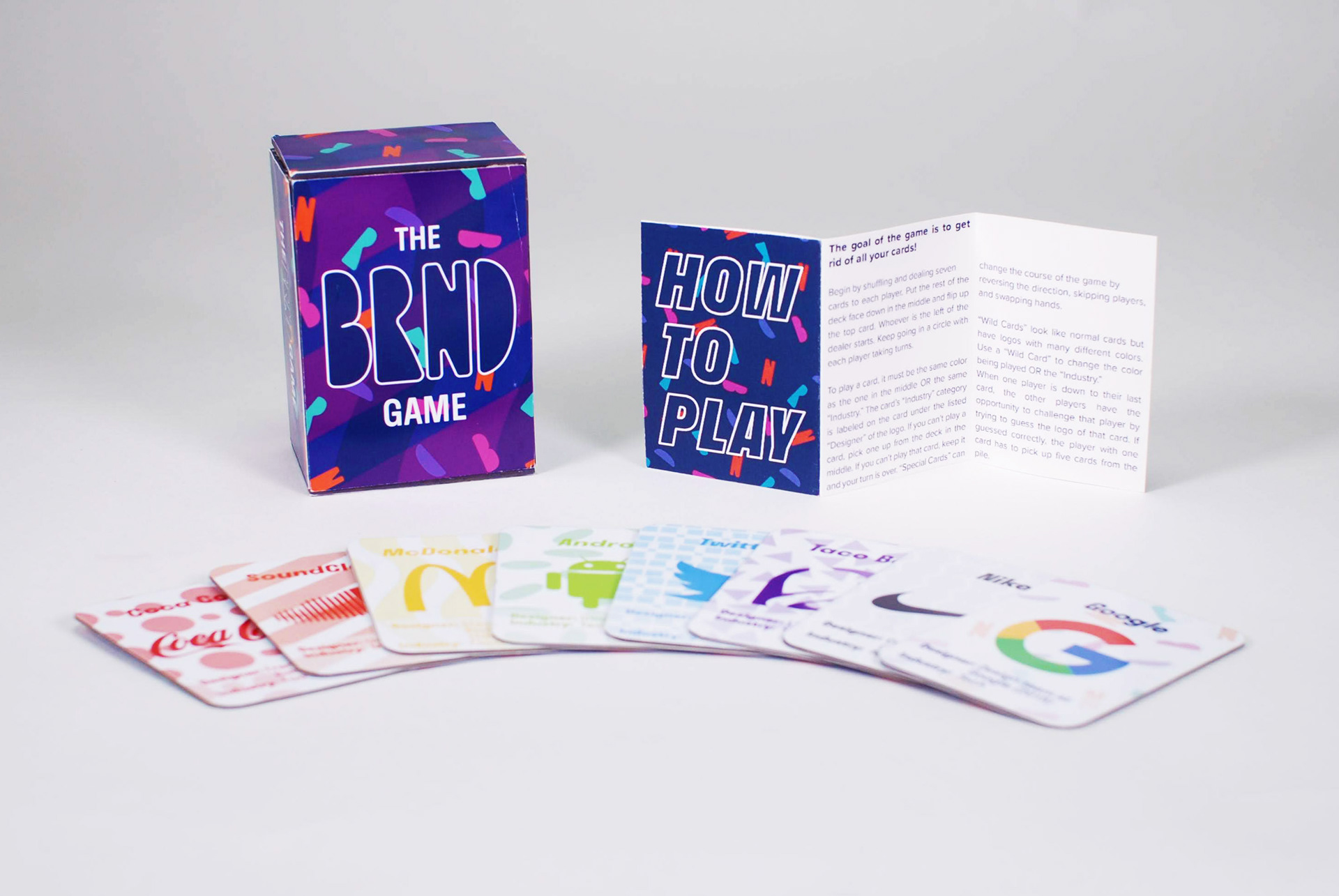 The basic rules of the game are that the player can either play a card that is the same color as the one in the middle (like UNO) or they can play a card that is in the same industry instead; whoever can get rid of all their cards first, wins. I wanted the gameplay to still involve the use of color because it is incredibly important when branding a company. By introducing color theory, young designers will begin to see the correlation of certain colors to specific brands as well as to nature and emotions. For the overall appearance, I wanted it to remain colorful and eye-catching, so I chose to design my packaging to reflect the work of Will Bryant, an artist and designer based in Austin, Texas. I decided to create shapes for each letter in "BRND" and use those shapes to create my own pattern that is consistent throughout the packaging. The front cards also feature a simple geometric pattern specific to their colors.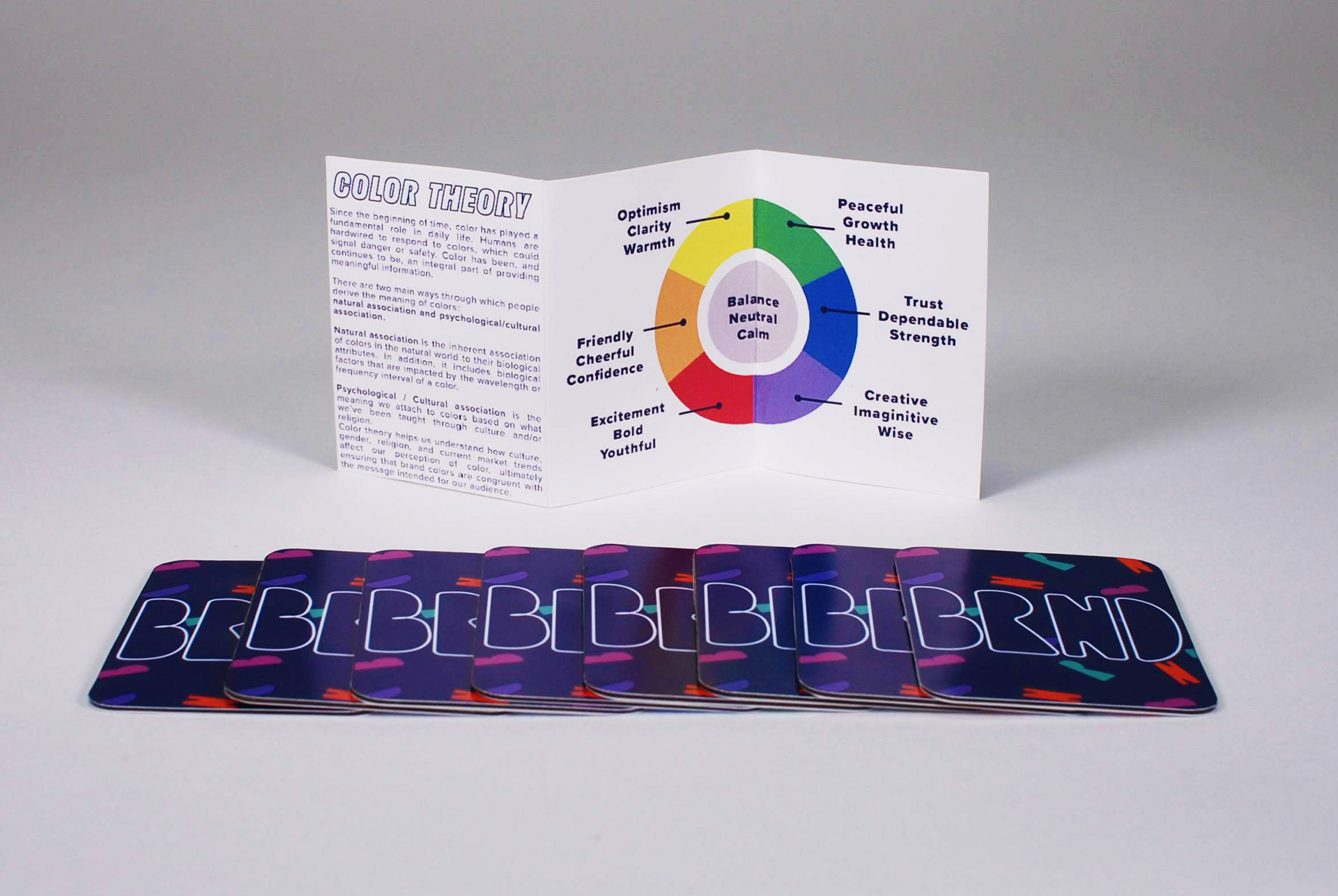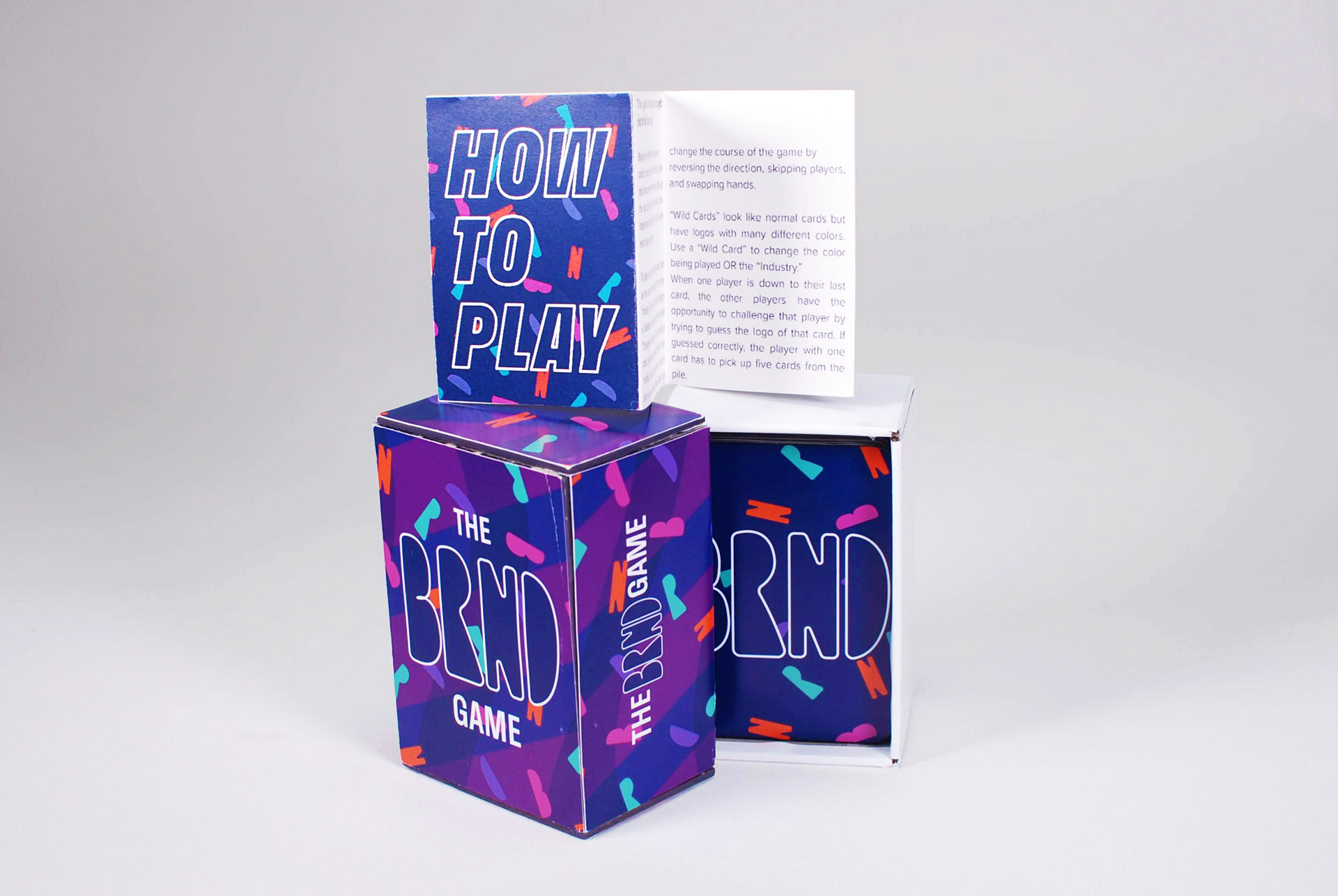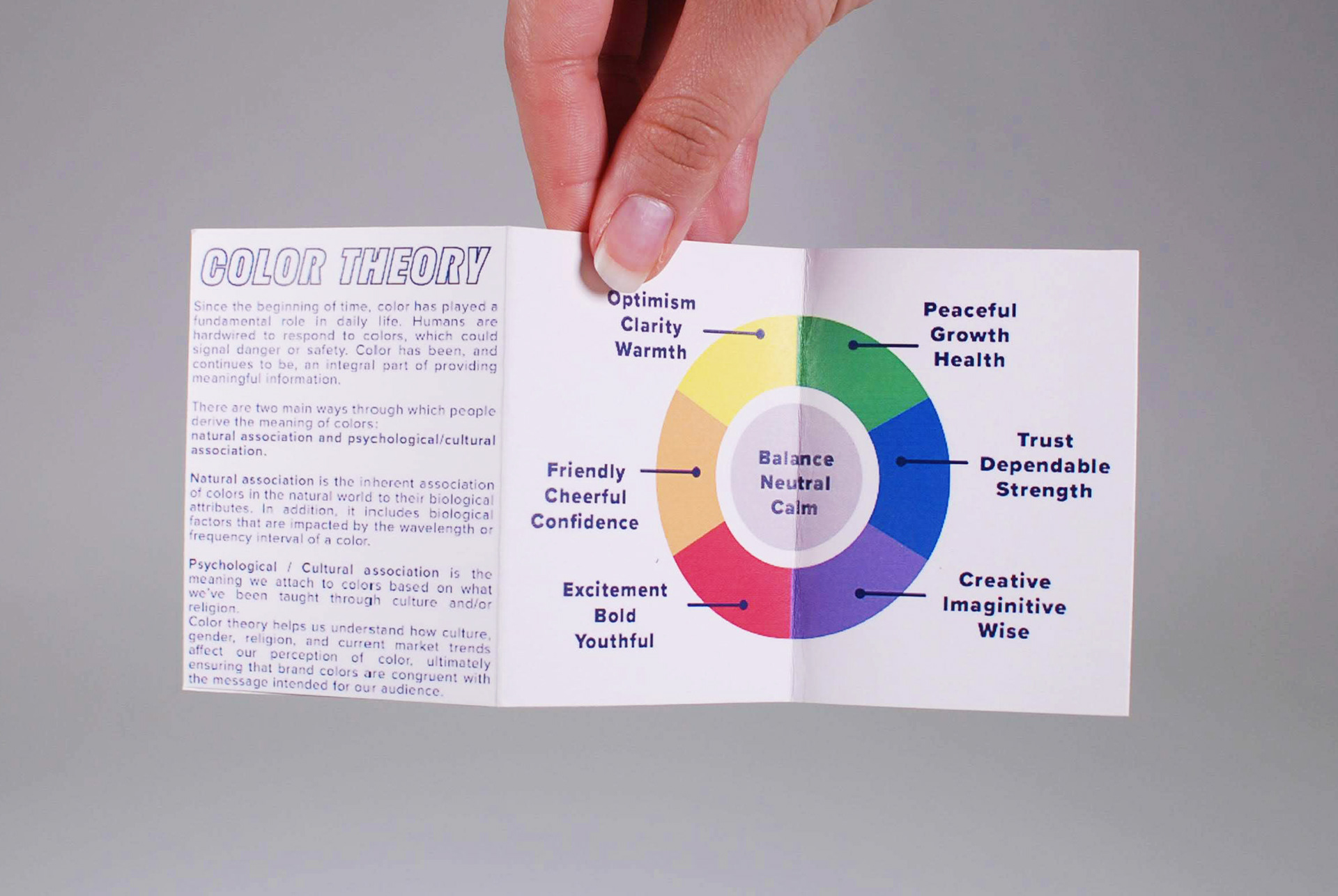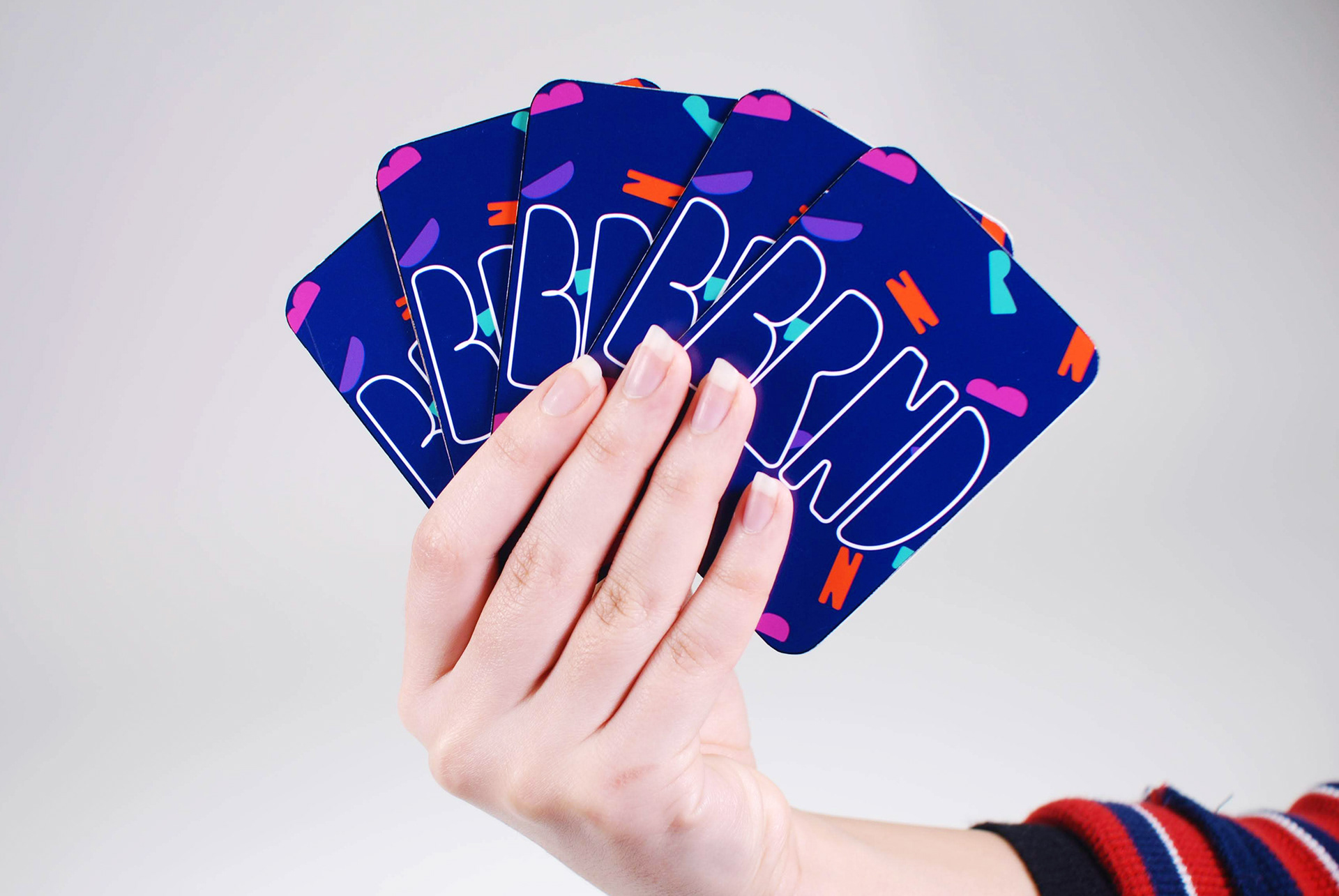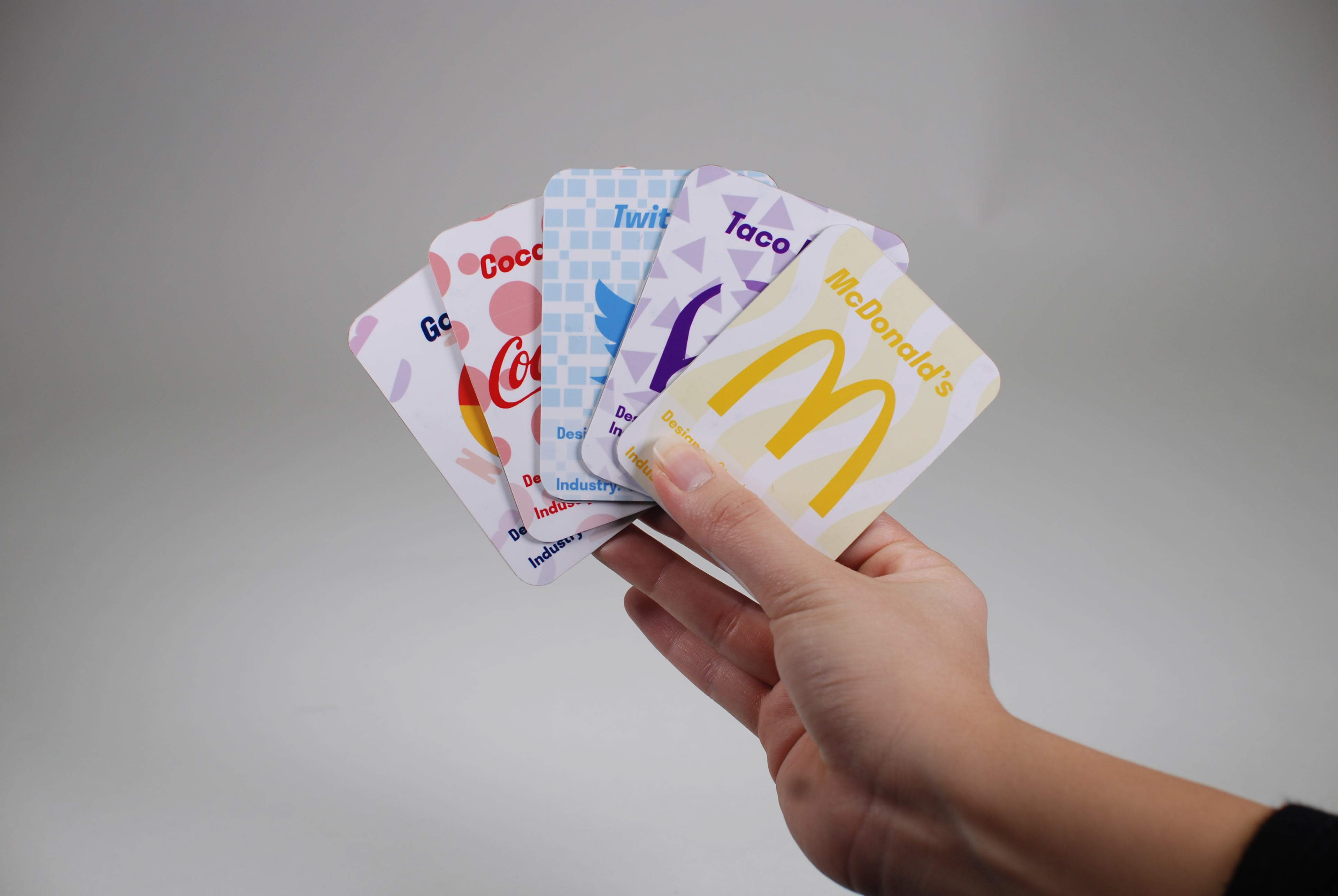 As a game, it feels somewhat incomplete as the full rules haven't been completely fleshed out and it likely needs another element to enhance both the gameplay and educational aspect. I would consider this project to be more in a "high-fidelity prototype" stage that needs alterations from a professional game designer. However, I believe the concept is good and I just need the right kind of guidance to bring it to a "final prototype" status.