The objective of the project was to 3D-model a conference booth within the dimensions of 25'x40', make mockups of three swag items that fell within a $100,000 budget, create a professional presentation board, and present a 5-minute pitch to the "executive board" (classmates) of your company to convince them to go with your design for a conference. This project required me to do research on the company, its brand, presentation board layouts, and popular/plausible swag items and I gained experience presenting in a professional manner, including appropriate attire. 
I used: Rhino 3D | KeyShot | Photoshop | Illustrator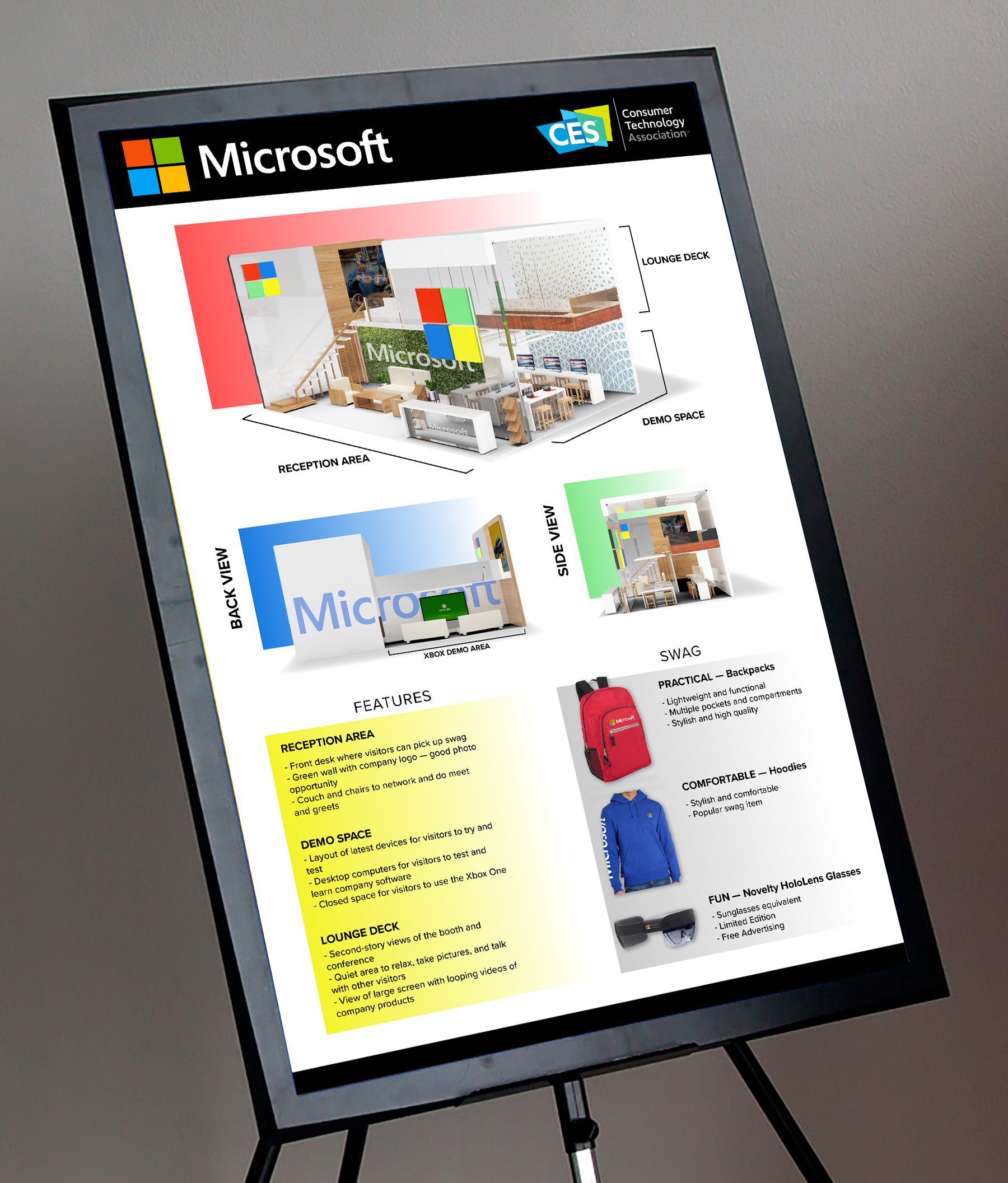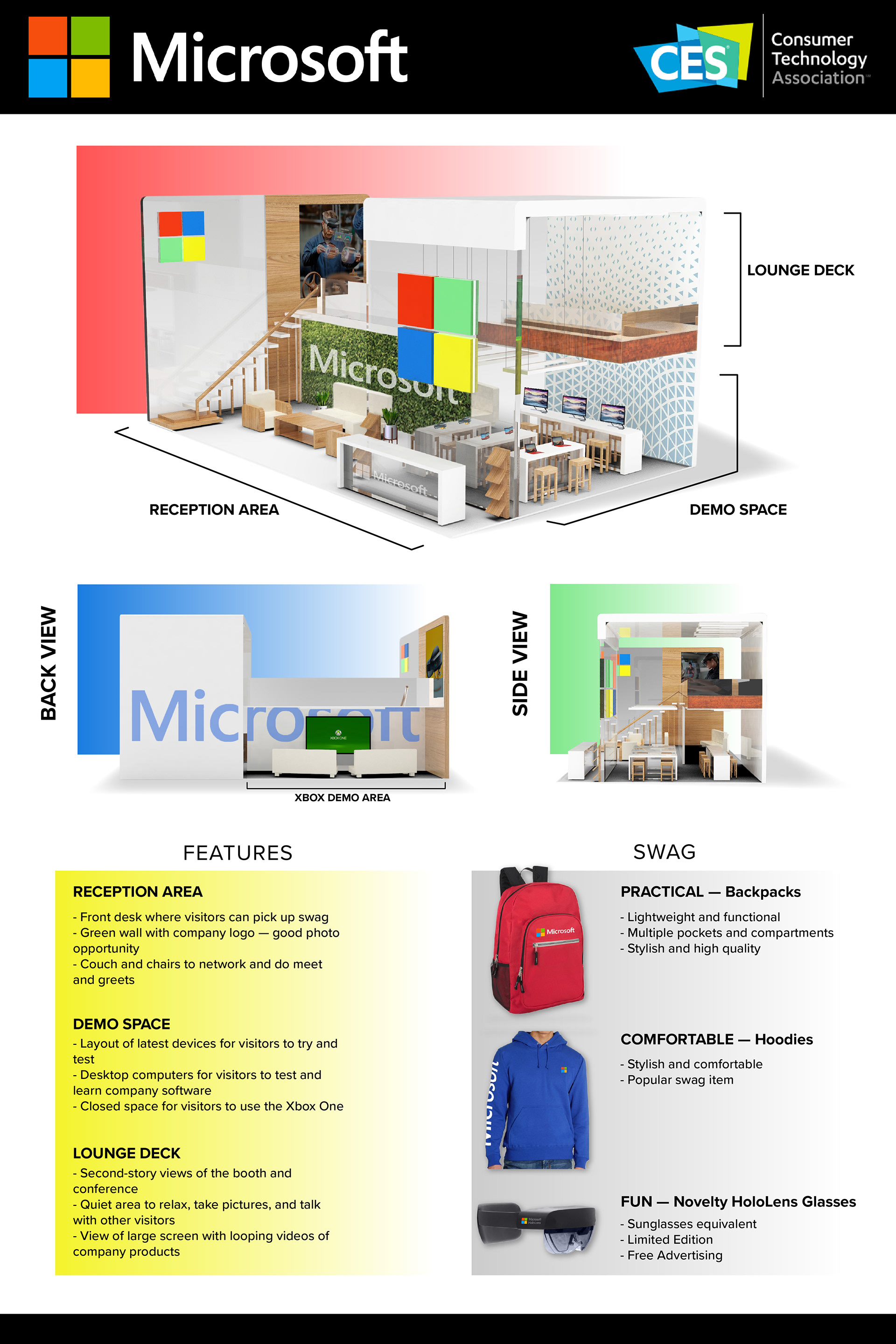 I was tasked with making a booth that would stand out from Microsoft's rival companies (Apple, Google, etc.) and successfully highlight their brand and products. I chose to design a booth for the Consumer Electronics Show that was held in January 2020. This seemed like the perfect place to show off some of Microsoft's newest devices like the Surface Pro 7, Surface Duo (their foldable phone), and the HoloLens 2 (an augmented reality device), so I created my model with that in mind. I also wanted the Microsoft booth to have an open floor plan and maintain its sleekness without imitating its competitors' overly minimalistic styles. My goal was to portray the "humanity" of Microsoft and stay away from anything that resembled a sterile or segregated environment.
This was one of the first times I did an extensive amount of research before starting to work. The results I got from this project were better than what I expected and I felt confident about every aspect of it because of the initial research I did. My goal for further projects is to prioritize research at the initial stages so that I can maintain a level of credibility.